Primary Schools are now required to publish alongside their Performance information a list of their childcare provision making it easier for parents to know what is available.
Beamish Primary School offers a full range of childcare provision which we have listed below:
Breakfast Club
Breakfast Club starts at 8am each day and is priced at £1.50. Children can choose a selection of healthy breakfast and join in with art & craft and games activities.
We also offer free breakfast for all children in school from 8.45 each morning, thanks to
'Magic Breakfast'.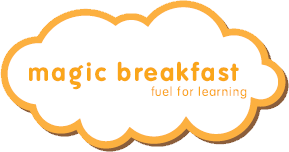 Childcare for Nursery Children
In addition to the free 15 and 30 hours entitlement for 3 and 4 year olds, we are now pleased to offer top up hours, priced at £15 per additional session which includes lunch.  When space is available, we also offer free 2 funded 2 year old places. For more information please contact school.
We also run a variety of after school activities, details of these can be found in our School Clubs section of our website.